Spiel des Jahres and Kennerspiel des Jahres winners are due to be announced on Monday, July 20. I promised last time I'd be back with more detailed analyses and predictions. So here we go!
Out of hundreds of games published in 2019 and 2020, the jury selected a total of fifteen games they recommend, six of which they nominated for the two main awards. But who is the favourite? Who is the dark horse? Let's find out!
Spiel or Kennerspiel?
One of the main conclusions of my original article was that Spiel des Jahres winners tend to be ever lighter and faster. Concretely, no red meeple was pinned on a game whose complexity exceeded 2 on BoardGameGeek's complexity scale (medium light) since 2012, so I drew a hard line and claimed that no game would be nominated if it broke that pattern.
I was wrong.
Out of the six nominees, four could have been nominated for either award. Jury member Udo Bartsch wrote an interesting article explaining why the jury decided one way or another. I think the main takeaway is that BGG's complexity rating is just too crude a measure. To their credit, they admit as much and only make a half-hearted attempt in defining what they even mean by weight or complexity. In essence, the tension lies between how hard it is to learn a game vs how hard it is to master it.1 The ancient game of Go provides an excellent example: while the rules are very quickly explained, playing the game well easily fills a lifetime. Consequently, the complexity ratings spread over the whole scale from 1 through 5.
Back in 2020, we still are no closer to quantifying what games qualify for Spiel des Jahres or Kennerspiel. According to Udo Bartsch, it's about the barrier that needs to be taken to immerse oneself in the experience. It's about that Aha! moment when the penny finally drops and the game behind all the cardboard shines through. I'm not sure we'll ever find an objective measure for that.
Nominated for Spiel des Jahres
I already introduced the nominees in the previous article, along with their characteristics and a brief assessment of their respective chances of winning an award, so here I'll focus on the pros and cons why that game might win the red meeple.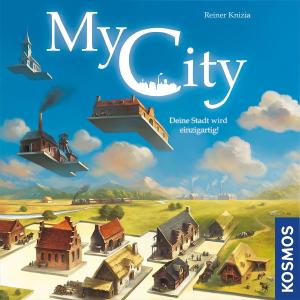 Pros
Reiner Knizia is en vogue again.
Legacy / campaign format allows players to ease into the experience.
Highest average rating on BGG (7.55).
Has been consistently highly recommended to the S_d_J bot
Cons
Still very complex (2.14) for a Spiel des Jahres.
That's it, really…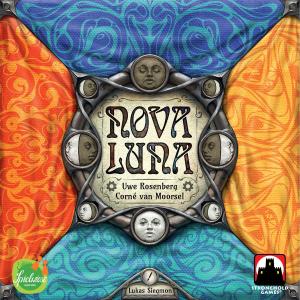 Pros
Uwe Rosenberg has always been en vogue.
The fan favourite so far with the highest geek rating (6.34) and leading in this poll.
Cons
Fairly abstract.
On the heavy side of Spiel des Jahres.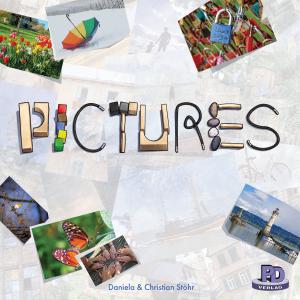 Pros
Super simple and quick.
Typical Spiel des Jahres material.
Highly recommended to the S_d_J bot sometimes – the recommendations tend to be rather volatile.
Cons
With Just One we had a somewhat similar winner last year.
In its simplicity, it might not have the same staying power as the other nominees.
Who will win?
Honestly, the numbers don't yield any clear favourite. If I had to make a guess, I'd still put my money on the quick and simple Pictures ahead of the legacy game My City, with the abstract Nova Luna further behind. But overall, the field really seems open. We'll know more on Monday!
Nominated for Kennerspiel des Jahres
Same procedure, let's assess each game's chances of winning the award!
Pros
Cons
It might not have enough meat for a Kennerspiel in the end.
While there are lots of positive opinions, none seem to be excited.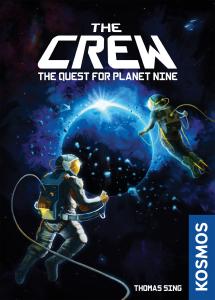 Pros
Already on its way into the BGG top 100 (#124 at the time of writing).
Consistently and by far the highest recommendation to the S_d_J bot.
Runaway leader in the poll I quoted above.
Cons
Pros
Probably the most innovative game on the list with lots of hype from the community.
Highest average rating on BGG (8.12).
Cons
Can you imagine a game about intrigue and backstabbing being played around the Christmas tree?
Very lowly ranked in the recommendations for the S_d_J bot.
Who will win?
Hands down, The Crew is the high favourite, and any other outcome would be a big surprise. This game seems to appeal to reviewers, the community, and the wider market alike. Cartographers just doesn't have the same pull, and King's Dilemma seems too specific for an award that's supposed to reach hundreds of thousands of German average gamers.
I hope you're as excited as I am about Monday's announcements. We'll be back with the final conclusions for Spiel des Jahres 2020!
---
This is one of the many things the BoardGameGeek competitor Board Game Atlas gets right: they measure both learning and strategy complexity. ↩︎
---
See also